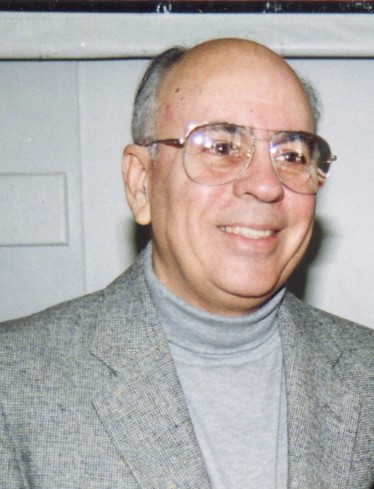 Angel Abelleira, 86, of Merrimack died peacefully on Wednesday, April 5, 2017 surrounded by his loving family.  Angel, known as Yeyo to most, began his life as a first generation Cuban in Havana, Cuba, the son of the late Josefa Díaz and Angel Abelleira.  Angel was educated at a military academy in Cuba, where he studied to become an electrician.  In 1967 Angel and his wife Silvia decided to leave Cuba with their two children and come to the United States.  At the time, the entire family could not leave Cuba, so    Angel selflessly stayed behind, but was eventually reunited with his family.  This is but one example of the love, devotion and generosity that Angel showered upon his family throughout his life.  Angel was always there when needed, caring for those both older than him (Tata Fina) and younger.  Angel loved travelling to Cancún Mexico with his wife and grandchildren every summer, tirelessly working in the yard to achieve the perfect lawn, playing Dominoes, Cubilete and PIG, reading, keeping up on current events and most of all spending time with his children, grandchildren, great-grandchildren, nieces, nephews, great-nieces and great-nephews.  Angel retired from Hampshire Manufacturing Company after 25 years of service.
Surviving him are his wife of 61 years, Silvia of Merrimack, NH; son Angel and wife Susan of Nashua, NH; son Alberto and wife Mary of Merrimack, NH; four grandchildren, Brandon Abelleira and wife Evelyn of Merrimack, NH, Andrew Abelleira of Newton, Audrey Abelleira and husband Paul Maes of Manchester, NH, and Dennis Abelleira of Nashua, NH; two great-granddaughters, Sara and Sophia Abelleira; loving and devoted brother-in-law, Sergio Hebra, Sr. of Merrimack, NH; and dear nieces, nephews, great-nieces and great-nephews, including Ana (Hebra) Flaster, Andrew Flaster, Natalia and Samuel Flaster; Sergio Hebra, Jr., Jada Keye Hebra, Dante, Diego and Mia Hebra; Diane (Hebra) Merchant, David Merchant, Lily and Nickolas Merchant.
Relatives and friends are invited to visiting hours Sunday, April 9th from 2-5 pm at Farwell Funeral Home, 18 Lock Street, Nashua, NH.  The funeral will be held the following day at 9:30 a.m at St. John Neumann Church, 708 Milford Road, Merrimack, NH. Interment will follow the service at Woodlawn Cemetery in Nashua.  Those wishing to honor Angel by helping others, in lieu of flowers please consider donating to the Parkinson Foundation at National Parkinson Foundation, 200 SE 1st Street Suite 800 Miami, FL 33131 or the Nashua Children's Home at 125 Amherst Street, Nashua, NH 03064. For more information or to leave a message of condolence, please visit farwellfuneralservice.com. Arrangements are in the care of the FARWELL FUNERAL SERVICE. (603) 882-0591.