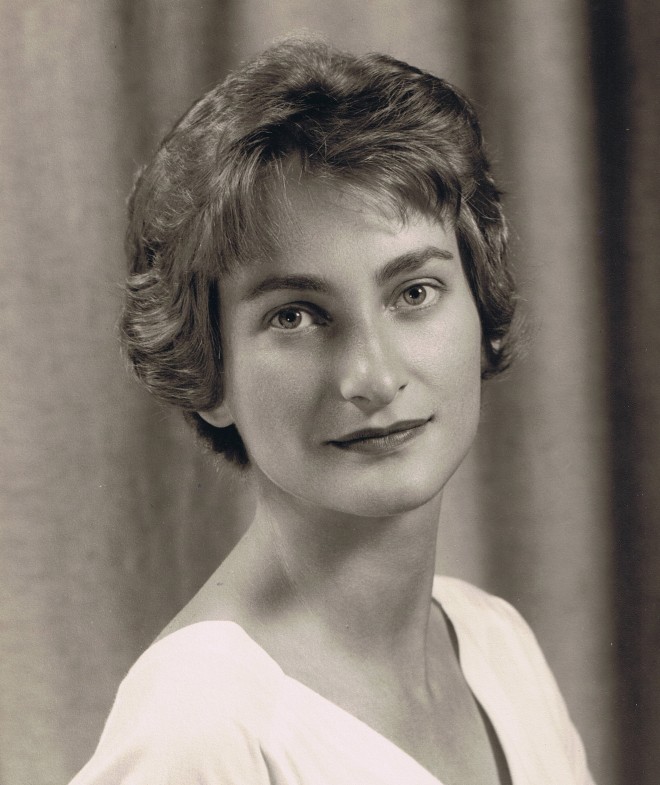 Barbara Haug Spaulding of Portsmouth, New Hampshire and South Berwick, Maine, moved on from this world to the next great adventure at the young-of-heart age of 84, just as the rising dawn shed rays of light and color onto Friday December 15th, 2017.
Born in 1933 in Nashua, New Hampshire as Gertrude Barbara Haug, to German immigrant parents Carl Ludwig and Gertrude (Staschik) Haug, Barbara enjoyed growing up at the city's edge. She reminisced frequently about frolicking in this bucolic countryside, in a simpler time. She later amazed her grandchildren with incredible stories of horse drawn ice carts, ancient arrowheads, life before television, and rolling wheels of lightning.
Barbara attended grammar schools Sacred Heart School in Nashua, and Academy of Notre Dame in Tyngsboro Massachusetts. A top honors graduate of Nashua High School Class of 1951, she was voted "Class Musician". An avid pianist, she was introduced at a very young age to the instrument by her accomplished pianist father, and later trained with various instructors including the Leveille Virtuoso School for Piano in Lawrence, Massachusetts. While still in high school, she won a competition to earn a weekly 30 minute solo radio show on WSMN, for which she had to learn a new repertoire each week. She later played at various regional events, culminating in her crowning performance of McDowell's Piano Concerto No. 2 in D Minor at the Methuen Memorial Music Hall.
Barbara then embarked on a 11 year career as an executive secretary at Improved Machinery, Inc. (IMPCO).
She married Bruce Spaulding of Nashua on September 29, 1962. They had two children, and started a hotel restaurant business with the Howard Johnson franchise, an endeavor spanning nearly 30 years. In her spare time she enjoyed music, golfing, painting, tennis, skiing, the beach, needlework and authentic German cooking. Upon retiring from hospitality, they moved to Tucson Arizona to enjoy the sunshine and be nearer to Bruce's family.
Eventually, the family reconvened back in seacoast New England, residing in South Berwick, Maine for 16 years. Barbara spent much of her last few years in Portsmouth NH doting on her children and grandchildren, playing her beloved piano, attending book clubs, political science seminars, researching holistic nutrition, and walking on the beach.
She is survived by her two children, Gregg Spaulding and partner Kristin Harding, and Tracy Spaulding Kozak and husband Chris Kozak, all of Portsmouth, N.H.; grandchildren Nikolai and Seth Kozak, and Ava, Jack and Thomas Spaulding; a sister, Irma McGinn of Jupiter Florida, and several other cousins, nieces and nephews. She is predeceased by her husband Bruce R. Spaulding, sister Peggy (Margarite) Haug Moran, and parents Carl Ludwig and Gertrude Haug.
SERVICES: Memorial services will be held on Saturday January 6, 2018, at Saint Patrick Church, 29 Spring Street in Nashua NH, with calling hour at 9:00 am followed by a funeral mass at 10:00. Friends and family are invited to attend. Interment will follow in Edgewood Cemetery. Donations may be made in her memory to The Cancer Research Institute; 29 Broadway, 4th Floor;
New York, NY 10006-3111 www.cancerresearch.org Arrangements are in the care of the FARWELL FUNERAL SERVICE, 18 Lock Street, Nashua. 882-0591. www.farwellfuneralservice.com