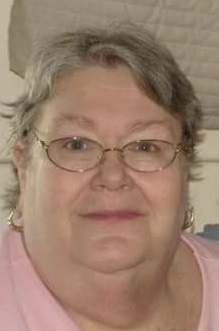 Carole E. Tooley, 68, of Nashua, wife of Lloyd E. "Hap" Tooley, passed away Friday evening, January 26, 2018 at Southern New Hampshire Medical Center after a period of declining health.
A resident of Nashua since 1984, Mrs. Tooley was born in Rochester, New York on July 20, 1949, a daughter of the late Leon and Helen L. (Bauch) Dewey. Educated in Rochester schools, she was a graduate of Monroe High School, Class of 1967.
Carole began her career as a receptionist at Memorial Hospital now known as Southern New Hampshire Medical Center; then at Fast Fax and later for a private surgical team.
An active member of the First Baptist Church of Nashua, Carole served in many capacities including the Diaconate, Treasurer of the church and President of the Women's Fellowship. She was also known for always being there to help others and for her tasty corn chowder.
Members of her family include her husband "Hap" whom she married on September 9, 1989 and shared the past 28 years together; her daughter, Helen Rodriguez and her husband Rafael of Mississippi; step-son, Christopher Tooley and his wife, Hilary of Leominster, MA; two grandchildren, Jacob Thomas and his fiancée, Stephanie Abele, and Mariah Hibbard; a brother, Clifford Ashley and his wife Carrie of Hamlin, NY; two sisters, Bonnie Rawlings and her husband John of Spencerport, NY and Leona Bonacci of Dallas, TX; also nieces, nephews and cousins. In addition to her parents, Carole was predeceased by a brother, Steven Dewey.
Her memorial service will be held in The First Baptist Church, 121 Manchester Street, Nashua on Saturday afternoon, February 3rd at 12 p.m. The family will receive relatives and friends at the church on Saturday from 11 a.m. to the time of the service. Donations may be made in her memory to the Susan G. Komen Breast Cancer Foundation. Arrangements are in the care of the FARWELL FUNERAL SERVICE, 18 Lock Street, Nashua. (603) 882-0591. www.farwellfuneralservice.com