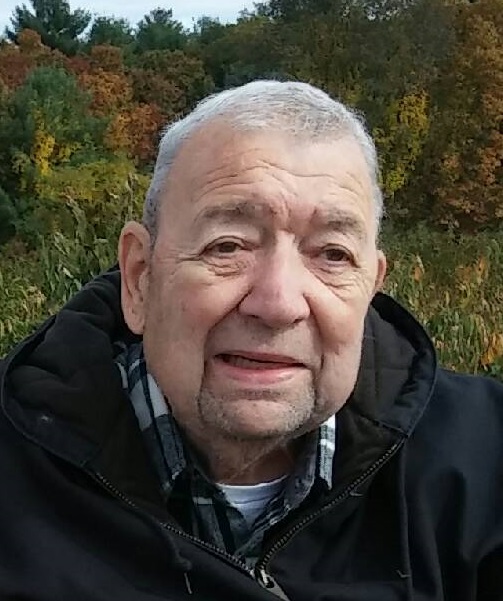 Daniel Philip Byron, 82, of Hudson, passed away peacefully on Thursday evening, July 6, 2017.
Danny was born on May 28, 1935 in Arlington, MA to the late Catherine (Turnbull) & Samuel Byron. He and his three siblings were raised there and attended local schools. Danny always loved to ride of the sideboard of his father's car and enjoyed the family summers at Long Lake in Littleton, MA. As a young adult, he joined the National Guard. Danny fondly remembered his brother Richie packing his bags for him because he could never fit it all in his (one allowed) ditty bag but Richie being a Marine had it down to a science. He later went to work at Raytheon for over 30 years. It was there that he met the love of his life, Ellie Glietsman. The couple spent a few years in Nashua before moving to Florida, where they lived for 10 years until her passing in June of 2013. His niece, Cheryl Byron Zduniak and her husband Jeff Zduniak along with Ruth traveled to Florida to help Danny and his beloved dogs relocate to their home in Hudson, NH. He enjoyed ice cream on the deck, telling jokes with his family and his dogs Duchess, Willie, and Molly that he loved so much and even some unintended dips in the pool.
He is survived by his sister-in-law, Ruth Byron; niece, Cheryl Zduniak and her husband Jeff; his great nephews, Jasper Zduniak, Richie Byron III and his partner Renee Gunther; and other extended family. In addition to his parents, Danny was predeceased by his siblings Richard Abbot Byron Sr, Thomas Byron Sr, and Catherine (Byron).
Memorial Donations may be made in his name to the Salem Animal Rescue League, 4 SARL Drive, Salem, NH 03079. Arrangements are in the care of the FARWELL FUNERAL SERVICE, 18 Lock Street, Nashua. (603) 882-0591. www.farwellfuneral.com