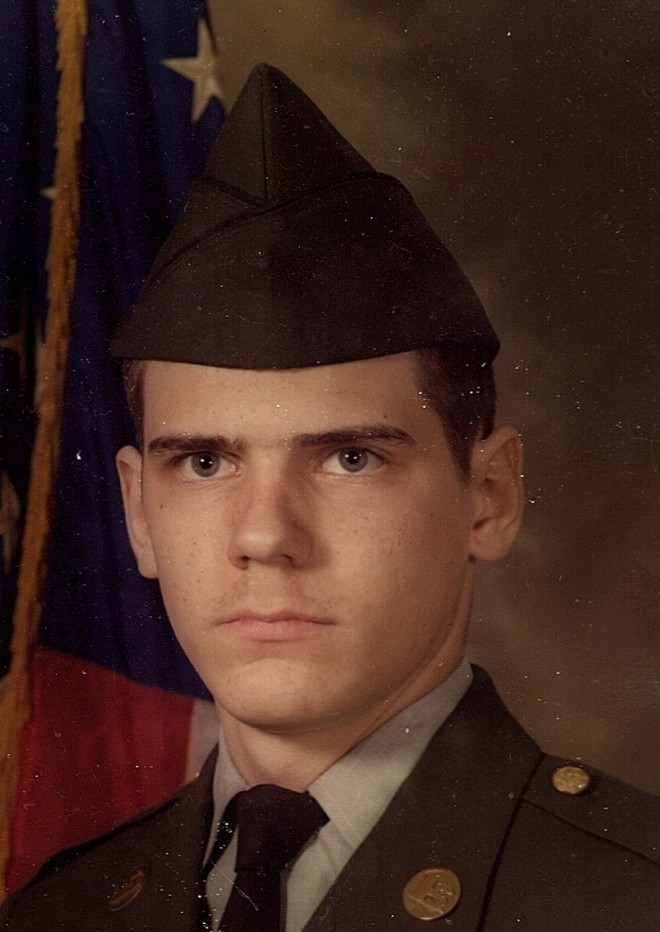 David Timothy Smith, 53, of Nashua, passed away Thursday morning, April 20, 2017 at St. Joseph Hospital after a period of declining health.
    A resident of Nashua for many years, David was born in Westburg, Germany on October 17, 1963, a son of Donald R. Smith and Lena M. (Nelson) Smith Boucher. Following his education in the Nashua School System, David served with the Army during the early 1980s.
   After his military service, David moved to Orlando, Florida and worked in the roofing business for several years.
   In his leisure time, David enjoyed Rock & Roll music, playing pool, cribbage, fishing and was an avid Miami Dolphins fan.
   Members of his family include his mother, Lena M. Boucher; his father and step-mother, Donald R. and Linda R. Smith all of Nashua; two brothers, Fred C. Smith and Jamie Smith and his fiancée, Pamela Lee; a sister, Laurie Smith; two nieces and a nephew, Karen Johnson and her husband Greg; Jordan Smith and Jessica Smith; a grandnephew, Evan Johnson; also aunts, uncles and cousins.
   David was predeceased by a brother, Philip D. Smith and his wife Karen; a sister, Jessica Smith; and his step-father, Joseph G. E. Boucher.
  There are no calling hours. A Graveside Service will take place in Edgewood Cemetery, 107 Amherst Street, Tuesday afternoon, April 25th at 2:30 p.m. Family and friends are invited to attend and are asked to gather at the cemetery. Donations may be made in his memory to the American Liver Foundation, New England Division, 188 Needham Street, Suite 240, Newton, MA 02464. Arrangements are in the care of the FARWELL FUNERAL SERVICE, 18 Lock Street, Nashua. (603) 882-0591. www.farwellfuneralservice.com