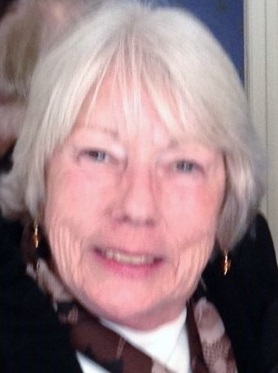 Deborah J. O'Loughlin, 65, of Fort Myers, FL, formerly of Litchfield, NH, passed away on March 16, 2017 at The Terraces in Bonita Springs, FL, shortly after a diagnosis of metastatic lung cancer.
She was born on December 5, 1951 in Nashua, NH, daughter of the late Jeanne A. (Demers) and Thomas J. O'Loughlin Jr.
Deborah grew up in Hudson, NH with her three siblings. She was a graduate of Mt. St. Mary Seminary in Nashua, NH and attended St. Anselm College in Manchester, NH. The majority of her career was spent working in public service for the State of New Hampshire, first for the Democratic House Minority Leader and then as a Legal Coordinator for the NH Insurance Department from which she retired in December 2015 after 25 years of service.
Deborah enjoyed being with her family and delighted in their accomplishments. She loved creating one of a kind birthday cakes for her nieces and nephews and was very proud of the fine adults they have become. She made wonderful lifelong friends and could always be counted on when someone was in need. She wanted everyone to know just how much she loved and appreciated them being in her life.
She is survived by her beloved bichon TJ, her sister Amy and her husband John Choroszy of Naples, FL, her brothers Thomas O'Loughlin and his wife Trish of Bedford, NH and Matthew O'Loughlin and his wife Ellen of Mashpee, MA; her five nieces and nephews, Lauren Lyons and her husband Alex of Stonington, CT, Trevor O'Loughlin of Bedford, NH, Nathan O'Loughlin of East Boston, MA, Brigid O'Loughlin of New York, NY and James O'Loughlin of Cambridge, MA.
Her family will receive relatives and friends at the FARWELL FUNERAL HOME, 18 Lock Street, Nashua on Friday, March 24th from 4 to 7 p.m. A private burial service will be held. In lieu of flowers, donations can be made in her name to the New Hampshire Food Bank, 700 E. Industrial Park Drive, Manchester, NH 03109 http://www.nhfoodbank.org/ or Joanne's House at Hope Hospice, 27200 Imperial Parkway, Bonita Springs, FL 34135 https://www.hopehcs.org/
Arrangements are in the care of the FARWELL FUNERAL SERVICE, 18 Lock Street, Nashua. 603-882-0591. www.farwellfuneralservice.com