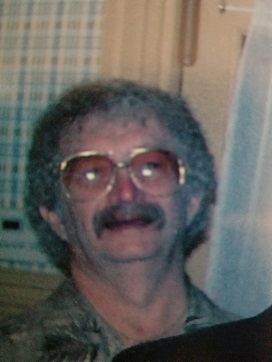 George David Fauvel, 72, of Nashua, passed away Tuesday morning, April 3, 2018 after a period of declining health.
A resident of Nashua since 1971, George was born in Lowell, Massachusetts on April 25, 1945, one of six children of the late George P. and Lorraine A. (Roy) Fauvel. Educated in Lowell, he attended St. Louis-de-France School and was a graduate of St. Joseph's High School for Boys, Class of 1963. An Army veteran, George served during the Vietnam War as a Specialist 5 from July 12, 1965 to July 11, 1968. He was stationed in Germany and enjoyed visiting France, Italy, England and Portugal during his service time.
Shortly after his honorable discharge from the Army, George began a long career as a manager of the New Hampshire State Liquor Stores, where he worked in many of the stores throughout Southern New Hampshire.
George was an active communicant of St. Christopher Church and held membership in the Knights of Columbus. George was an avid gardener and took great pride in his beautiful flowers and landscaping at his home.
Members of his family include his two sisters and three brothers, Anne-Marie J. Siteman, Donald A. Fauvel and his wife Joan, David C. Fauvel and wife Clare, Cecile D. Stowell and Wadih Ramey and Jean-Paul G. "Jay" Fauvel and his wife Kim; his Godchildren: Jean-Paul G. Fauvel, Carrie Whitley, Felicia Fauvel and Kristie Fauvel; also many nieces and nephews. In addition to his parents, George was predeceased by his brother-in-law, Tom Siteman; and his beloved dog, Princess.
Calling hours will be held at the FARWELL FUNERAL HOME, 18 Lock Street, Nashua on Friday evening, April 6th from 6 to 8 p.m. A Mass of Christian Burial will be celebrated in St. Christopher Church, 62 Manchester Street, Nashua, Saturday morning at 9:30 a.m. Interment will follow at St. Patrick Cemetery in Hudson. Friends are invited to attend and will gather at the church. Donations may be made in his memory to the Saint Vincent de Paul Society, c/o St. Christopher Church, 62 Manchester Street, Nashua, NH 03064. Arrangements are in the care of the FARWELL FUNERAL SERVICE. (603) 882-0591. www.farwellfuneralservice.com