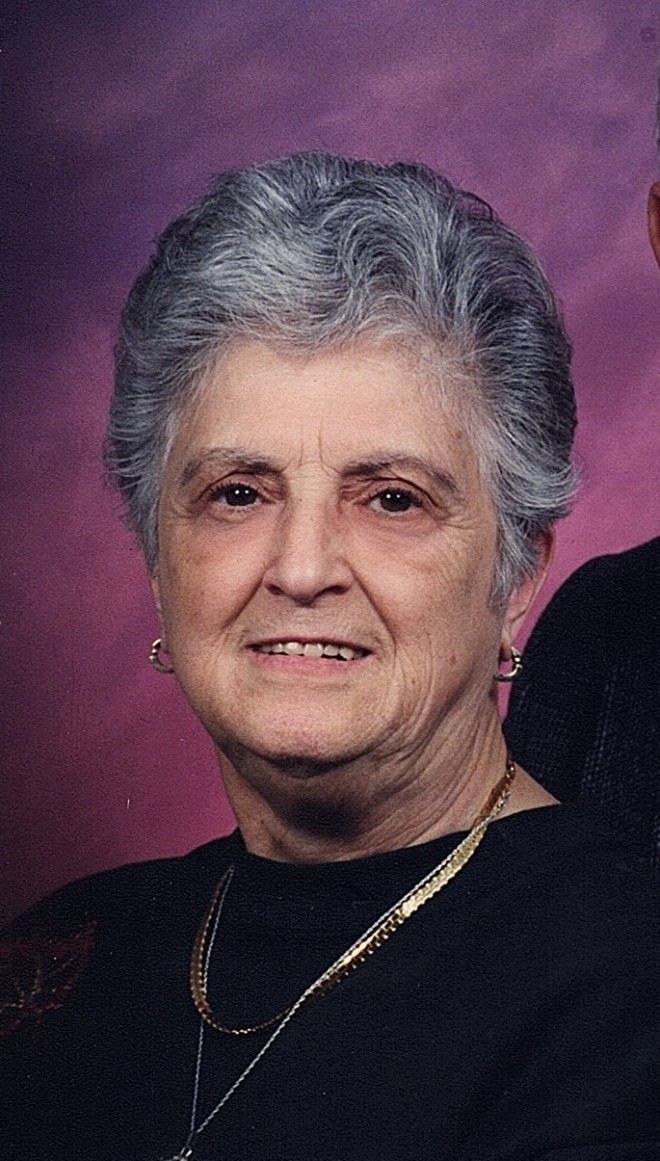 Irene M. (Niquette) Constant, 84, of Nashua, wife of Robert H. Constant, passed away Saturday evening, April 1, 2017 at St. Joseph Hospital, after a period of declining health.
   A lifelong resident this city, Irene was born on June 28, 1932, the youngest of eleven children of the late Alphonse and Valida (Berthiaume) Niquette. She attended the former St. Francis Xavier Parochial School and graduated from the former St. Louis High School for Girls, Class of 1950.
    In addition to raising her family, Mrs. Constant had been employed with Nashua Corporation for over twenty- five years.
   Irene was a communicant of St. Louis de Gonzague Church and the former St. Francis Xavier Church; and was a member of the Columbiette's of the Knights of Columbus. She was a devoted wife and mother, who especially loved spending time with her family and enjoyed sewing.
   She was predeceased by her seven brothers, Lucien, Adelard, Aristide, George, Leo Paul, Henry and Irenee Niquette; and three sisters, Angeline Breault, Cecile Charest and Rose Niquette.
   Members of her family include her husband Robert "Bob" Constant, whom she married on June 28, 1958 and would have celebrated their 59th wedding anniversary this summer; her three children, Daniel R. Constant of Nashua, Elizabeth "Liz" Bartlett of Milford and Jane Constant of Wilton; a grandson, Aaron Bartlett; a sister-in-law, Jacqueline C. Niquette of Nashua; also many nieces, nephews and cousins.
   Calling hours will be held at the FARWELL FUNERAL HOME, 18 Lock Street, Nashua on Wednesday evening, April 5th from 6 to 8 p.m. A Mass of Christian Burial will be celebrated in St. Louis de Gonzague Church, 50 West Hollis Street, Nashua, Thursday morning at 10 o'clock. Interment will follow in St. Francis Xavier Cemetery. Friends are invited to attend and are asked to gather at the church. Arrangements are in the care of the FARWELL FUNERAL SERVICE. (603) 882-0591. www.farwellfuneralservice.com