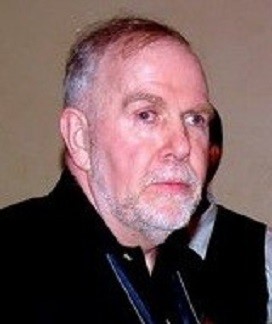 Brookline NH — James J. "Jim" Treacy, Jr., age 69, passed away unexpectedly at home on Tuesday, December 19, 2017.
Jim is survived by his loving wife, Mary Treacy, and their three children and spouses: David Boily of Brookline NH, Michael and Weslliane Boily of Dover NH, and Jennifer and Michael Johnson of Kittery Point ME, as well as his grandchildren Parker Johnson, Jarod Johnson and Nathaniel Boily. e is also survived by his sisters Carolyn Treacy and Mary Treacy Streeter, niece Meghan Dufresne, and nephews Kevin Dufresne, Joshua Streeter, and Ted Streeter.
He grew up in nearby Quincy MA, the only son of James J. Treacy and Marion Hurley Treacy.
Jim was a graduate of the Boston College High School Class of 1965 in addition to being a veteran of the Vietnam War. He was very proud of his time in the military as a member of his unit – Co A, 1/6th, 198th Infantry, 23rd Division (Americal), US Army – where he earned commendations and medals for his 1970-71 deployment, including the Combat Infantryman Badge and the Bronze Star.
He worked as a Union Pipefitter with the UA 537th Local for over 35 years, and greatly enjoyed his time working with his fellow pipefitters in the Boston area in addition to making many lifelong friends.
Jim was also very active with family, and had been actively researching the family's roots back to Ireland, and other European countries.
Per his wishes, Jim will be interred at the New Hampshire Veterans Cemetery in Boscawen NH in a private service for family and friends, to be scheduled for later this spring.