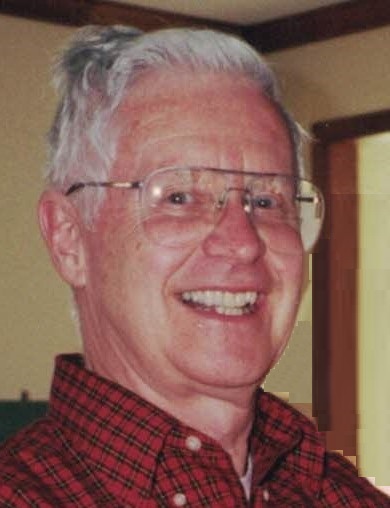 Leon W. Mack, 81, of Culpeper, VA, a native and former Nashua resident, passed away on Tuesday, May 16, 2017 at the University of Virginia Hospital in Charlottesville, VA. Leon was born in Nashua on April 22, 1936 to the late Walter Mack and Julia (Vieckis) Gioseffi. A resident of Culpeper, Virginia since 2015, he previously resided in Auburn, NH for many years.
    Educated in local schools, Leon was a graduate of Nashua High School Class of 1954 and served a with the Air Force. He continued his education at Northeastern University in Boston, MA where he received a Bachelor's degree in Mechanical Engineering in 1959. He began his engineering career at Sanders Associates and worked for many companies through the years as an engineer performing stress analysis, pipe flow analysis, thermal analysis, heat exchanger design and machine design. Everyone remembers Leon as an engineer at heart. He looked at everything as an engineering challenge and a problem to solve; from thermal heat transfer analysis on a submarine, to inventing a handcrafted fish net that safely catches and releases his pet catfish.
     Leon loved gardening, fishing, bike riding, and polka music. Leon was always excited to share about the project he was working on and was always encouraging others to join him. His family, grandchildren, and friends have many stories to share from bike rides through town, camping trips, planting vegetables, playing the name the flower game, to his swimming pool stocked with catfish!
   Leon will dearly missed by his wife, Eva (Briand) Mack with whom he shared 55 years of marriage; his children, Pamela Delaney of Bedford, NH and Kevin Mack; Pamela's husband Bill, their children Kim and Meghan Delaney; his step sister, Joyce Williams and husband Peter. Leon will also be missed by his many brothers-in-law and sisters-in-law; nieces, nephews and neighbors.
   Calling hours will be held at the FARWELL FUNERAL HOME, 18 Lock Street, Nashua on Friday, May 26th from 4 to 7 p.m.  His funeral service will be held in the funeral home, Saturday morning at 9:30 a.m. followed by burial in St. Francis Xavier Cemetery. Family and friends are invited to attend. Donations may be made in his memory to Corpus Christi Food Pantry, 43 Franklin Street, Nashua, NH 03064; or the New Hampshire Food Bank, 700 E. Industrial Park Drive, Manchester, NH 03019. Arrangements are in the care of the FARWELL FUNERAL SERVICE. (603) 882-0591. www.farwellfuneralservice.com