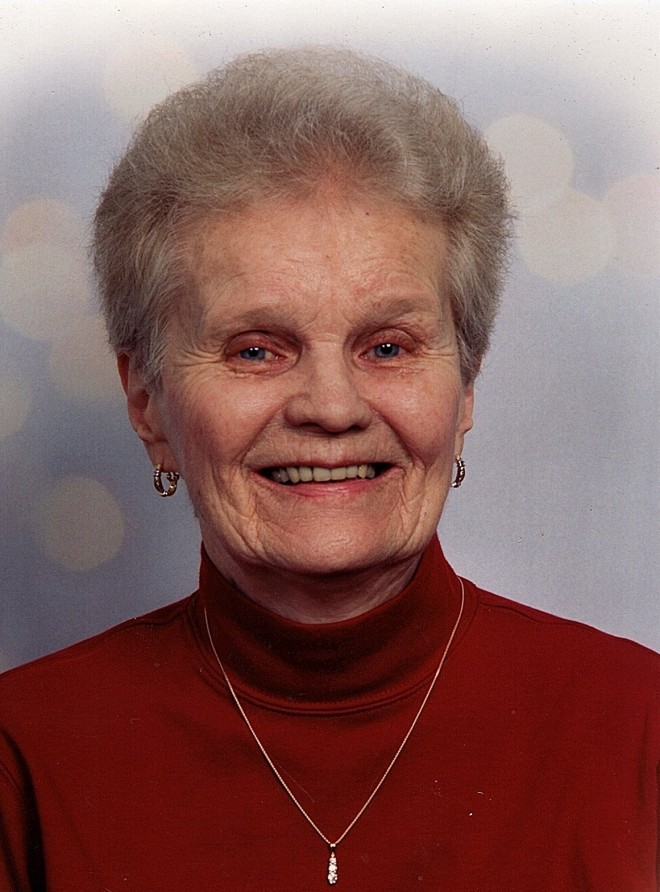 Marie Claire (Maheux) Cote, 94, of Nashua, widow of Henry D. Cote, passed away peacefully Wednesday morning, May 10, 2017 at the Courville at Nashua after a brief illness.      
     Mrs. Cote was born in Lowell, Massachusetts on February 15, 1923, a daughter of the late Joseph Victor and Rose A. (Levesque) Maheux. Known to her family and friends as Claire, she grew up in Concord, NH and was a graduate of Concord High School Class of 1941.  After her graduation, Claire worked in the office of Blue Cross/Blue Shield in Concord.
     Claire and her husband Don as he was fondly known, were married on August 14, 1954 and resided at the Harlingen Air Force Base in Texas. The couple lived in Derry, NH for a short time before moving to Nashua where they made their home for many years before relocating to Hudson in 1975.
     A homemaker, Claire also assisted her husband in the operation of the Great Eagle Motel on Route 111 in Hudson for several years.
     In addition to her parents, she was predeceased by her husband of 41 years, Don Cote, who passed away March 10, 1996. Claire was also predeceased by her sister and brother-in-law, Delmina "Babe" and Wilbur Marden.
     Members of her family include her three children, Rose S. Cote and her husband Yvan D. Cote of Franklin, NH, Victor A. Cote, and Janet M. Cole and her husband Paul F. Cole all of Hudson; five grandchildren, Valerie R. Mock, Kelly Y. Cote, Austin J. Cote, Natasha C. Cole and MacKenzie A. Cole; five great-grandchildren and four nieces.
     Calling hours will be held at the FARWELL FUNERAL HOME, 18 Lock Street, Nashua on Friday, May 12th from 4 to 7 p.m. A Mass of Christian Burial will be celebrated in St. John XXIII Parish at St. John The Evangelist Church, 27 Library Street, Hudson, Saturday morning at 10 o'clock. Friends are invited to attend and are asked to gather at the church. Interment will take place at Holy Cross Cemetery in Londonderry at a later date. Donations may be made in her memory to the Alzheimers Association, 166 South River Road, Bedford, NH 03110. Arrangements are in the care of the FARWELL FUNERAL SERVICE. (603) 882-0591. www.farwellfuneralservice.com