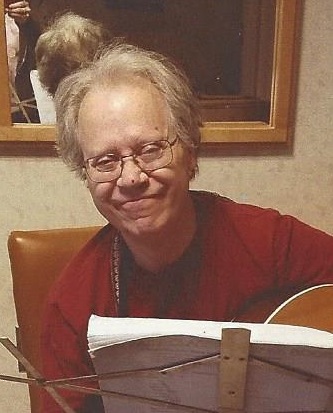 Michael David Hamm, 65, formerly of Merrimack, passed away early Christmas morning, December 25, 2107 at the Ridgewood Center in Bedford, NH, due to Multiple Sclerosis/Dementia complications.
Michael was born on May 18, 1952 in Philadelphia, PA, a son of the late Norman and Grace (Perlman) Hamm; and the brother of the late Gerald Hamm of Littleton, MA. He is survived by his wife of 37 years, Patricia, now of Nashua, NH who retired from The Lowell Sun newspaper; his sister-in-law, Helen Hamm of Littleton, MA; son-in-law of Lorraine Poirier of Nashua and the late Norman Poirier. Michael is also survived by his wife's family, Debra and Robert Wright, Linda and Mitchell Poirier, Chu and Steven Poirier and predeceased by Kathleen Smith; and many nieces, nephews, grandnieces and grandnephews.
Michael graduated from Berklee College of Music in Boston, Ma. He worked retail at Kings Department Store in Acton & Lowell, MA. Prior to 1990's disability retirement, Michael worked for Sanders/Lockheed Martin in Nashua.
He volunteered his time monthly playing guitar at Bedford Hills Nursing Home. Michael later attended adult daycare at Easter Seals in Manchester, NH for several years. He enjoyed camping, boating and attending music concerts with his wife and her family.
Relatives and friends are invited to the FARWELL FUNERAL HOME, 18 Lock Street, Nashua on Sunday afternoon, December 31st from 1:00 to 2:00 p.m. including a brief service. Private burial will take place in Greenville, NH at a later date. In lieu of flowers or cards, a donation can be made to the National MS Society, 101A First Avenue, Waltham, MA 02451 or 1-800-344-4867. Arrangements are in the care of the FARWELL FUNERAL SERVICE. (603) 882-0591. www.farwellfuneralservice.com