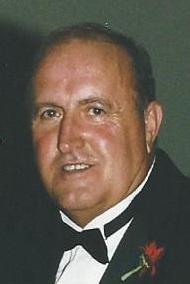 Michael Richard Pelletier, 73, of Hudson, NH passed away Saturday morning, February 10th, 2018 at the Community Hospice House in Merrimack, NH, surrounded by his loving family.
He was born on December 29, 1944 in Nashua, NH to the late Aurore (Soucy) and Roland E. Pelletier. Michael was raised in Hudson, NH and was a life-long resident. He attended local schools and following his high school graduation, he joined the United States Air Force, serving from 1969 to 1973. Michael went on to work in construction and was self-employed for many years. In his retirement, he spent much time in Florida, where he enjoyed developing a sense of home in his community and making new friends.
Michael was a family man and made sure to always provide for his family. He enjoyed golfing, spending time in the outdoors, and watching racing. He especially loved to spend time with his grandchildren; he always loved being there to play with them, cook with them, and attended every one of their activities to support them.
Members of his family include his three daughters, Lesa Pelletier of Manchester, Milynda Pelletier and her fiancé Thomas Bean of Hudson, and Karena and Leo Carten of Litchfield; four grandchildren, Nolan Marr, Elizabeth Marr, Leo M. Carten, and Caleb Carten; siblings, Roland and Sharrel Pelletier, Linda & Ricky Nixon, Sandra Pelletier, Sue and Randy Turmel, and Norman and Elaine Pelletier; as well as nieces, nephews, and cousins. In addition to his parents, Michael was predeceased by his beloved wife, Judith M. (Gay) Pelletier on May 15, 2016, after 50 years of marriage. Michael was also predeceased by his sister and brother-in-law Beatrice and Frank Godbois.
Calling hours will be held on Tuesday, February 13th from 2 to 4 and 6 to 8 p.m. at the FARWELL FUNERAL HOME, 18 Lock Street, Nashua. A Funeral Mass will be celebrated at St. Francis of Assisi Church, 1 Sterling Road, Litchfield, Wednesday at 11 a.m. Interment will be private. The family would absolutely appreciate memorial donations in Michael's name be made to the Home Health & Hospice, 7 Executive Park Drive, Merrimack, NH 03054. Arrangements are in the care of the FARWELL FUNERAL SERVICE. 18 Lock Street, Nashua. (603) 882-0591. www.farwellfuneralservice.com