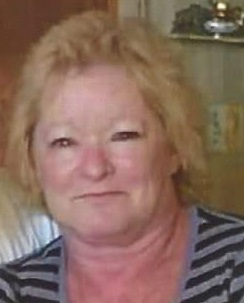 Nancy A. Ouellette, 64, of Merrimack, NH, passed away unexpectedly at her home, on Wednesday, December 20, 2017.
She was born in Derry, New Hampshire on December 30, 1952, a daughter of the late Richard and Theresa (Chenell) Ouellette. Nancy resided in Lawrence, Massachusetts during her youth and has made her home in Merrimack for the past 25 years. Nancy worked as a Licensed Nurses Assistant at Northeast Rehabilitation for several years until her retirement.
In her leisure time, Nancy loved trips to Foxwoods; was an avid collector of Betty Boop memorabilia; and especially liked taking care of others.
Besides her parents, she was predeceased by her husband of 25 years, Ronald K. Martin, who passed away February 4, 2017; her daughter, Karena Xiggores; and her brother, Daniel Ouellette.
Members of her family include her two sons, Gregory G. Arsenault Jr. and his girl friend Mindy of Nashua and Robert Arsenault and his wife, Carolyn of Acworth, GA; six grandchildren, Danny, Emily, Alanna, Michael, Zachary and Justin; brothers and sisters, Richard Ouellette Jr., Carolyn, Alfred, Theresa, Montana, Michael, Jedson, Marlena, Adam, Vincent, Christina, Candice and Kara; also many nieces, nephews and cousins.
Calling hours will be held at the FARWELL FUNERAL HOME, 18 Lock Street, Nashua on Thursday, December 28th from 11 a.m. to 1 p.m. Interment will take place in Pinewood Cemetery in the Spring. Arrangements are in the care of the FARWELL FUNERAL SERVICE. (603) 882-0591. www.farwellfuneralservice.com