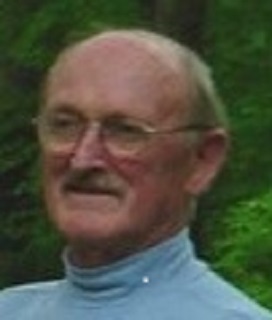 Norman R. Malette, 86, of Bow, formerly of Nashua and Campton, passed away at his home, Sunday, January 14, 2018 after a period of declining health.
Born in Hudson, NH on November 24, 1931, he was the youngest child of the late Oscar L. and Flora (Leclerc) Malette. In 1949 Norman enlisted in the Air Force and served during the Korean War stationed in Okinawa, Japan.
After the war, Norman worked as a caretaker at the former Benson's Wild Animal Farm in Hudson for several years. Afterwards he studied to become a Master Electrician and was employed at RdF Corporation in Hudson where he was the supervisor of maintenance and shipping. In 1999 he and Shirley retired to Campton where he continued to work doing business as Uncle Norman's Handyman service and continued working into his 80s.
A lover of nature and the outdoors, Norman enjoyed fishing, hunting and gardening with a passion for growing heirloom vegetables. He also enjoyed cooking and traveling and collecting antiques, coins and stamps in his leisure time.
Norman was predeceased by his wife, Shirley M. (Belanger) Malette who passed away on November 21, 2003. They were married on November 27, 1954 and made their home in Nashua for many years and then in Campton, NH.
Members of his family include his sons and their wives, Brian T. Malette and Karen McGee of Bow, and Scott M. and Susan Malette of Hudson; five grandchildren, Michael Malette, Laura McGee, Ryan Malette and his wife Rachel, Jason Malette and his wife Kimberly, and Colin Malette; two great-grandchildren, Abigail and Elanor; also, many nieces, nephews and cousins. Norman was predeceased by three brothers, Edward, Alfred and Oscar Malette Jr.; and four sisters, Lillian Vaillancourt, Janet Berube, Yvonne Nolan and Lorraine Vojick.
The family will receive relatives and friends at the FARWELL FUNERAL HOME, 18 Lock Street, Nashua on Saturday afternoon, January 20th from Noon to 2 p.m. A reception will immediately follow and all are welcome to attend. Interment will take place in Woodlawn Cemetery at a later date. Donations may be made in his memory to the Concord Regional Visiting Nurse Association, 30 Pillsbury Street, Concord, NH 03301 or the American Heart Association, 2 Wall Street, Manchester, NH 03101. Arrangements are in the care of the FARWELL FUNERAL SERVICE. (603) 882-0591. www.farwellfuneralservice.com