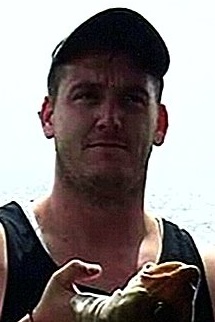 Samuel Robert Truscott, 27, of Nashua, passed away unexpectedly Thursday evening, June 29, 2017.
Born in Nashua on January 25, 1990, he was a son of Leanna D. (Ruckman) Truscott Coyman and the late Samuel William Truscott, who passed away in December of 2009. A lifelong resident of this city, Sam was a high school graduate and had been working as an apprentice for Drain Medic of Nashua. In his leisure time, Sam enjoyed cooking and fishing.
Members of his family include his mother and step-father, Leanna and Matthew Coyman; his sister, Jessi Ruckman; half-brother, Charles L. Jackson; his grandmothers, Alice C. Demars and Mary Truscott; also aunts, uncles and cousins.
There are no calling hours. The family is planning a celebration of life, the place, date and time will be announced later.
Arrangements are in the care of the FARWELL FUNERAL SERVICE, 18 Lock Street, Nashua. www.farwellfuneralservice.com